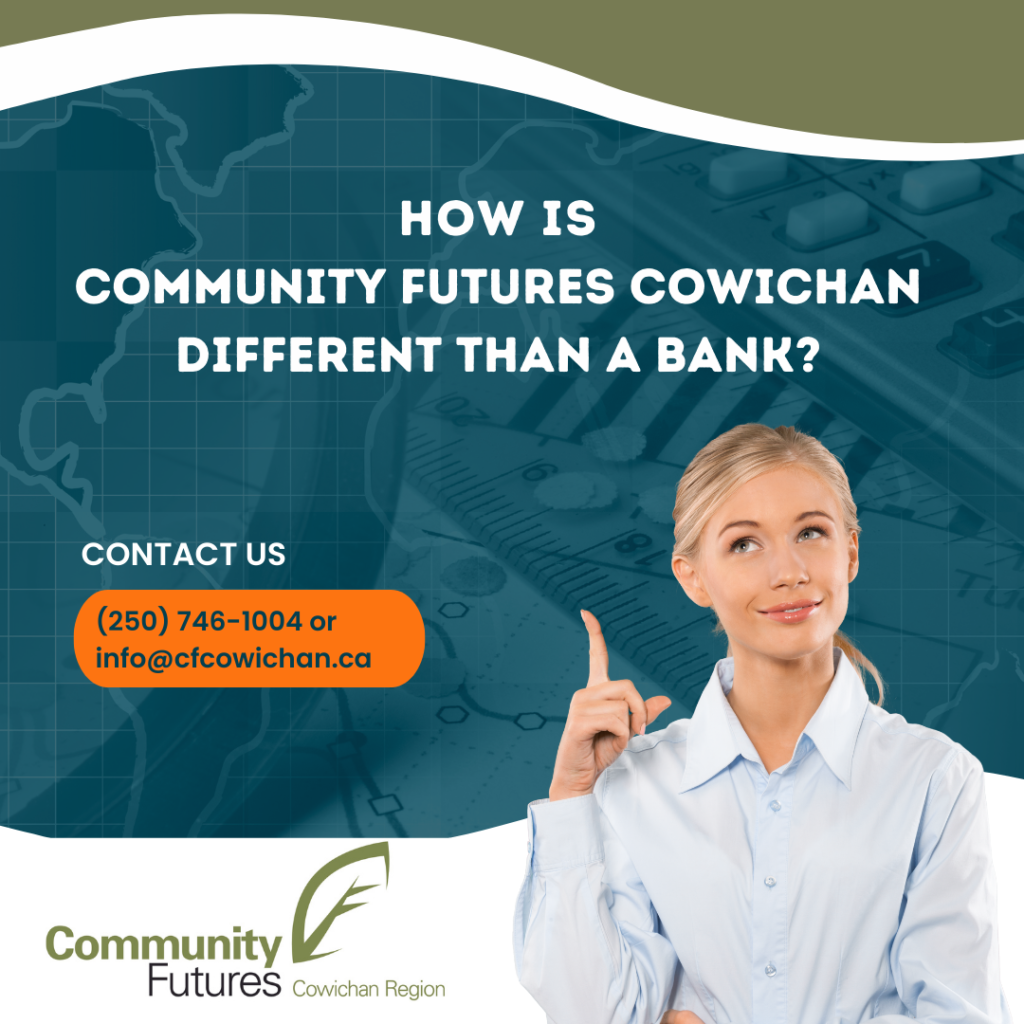 How is Community Futures Cowichan Different Than a Bank?
We often get asked how is Community Futures different than a bank?
Community Futures is a non-profit business-financing organization that is federally funded to support small and medium sized enterprises throughout rural BC, paving the way for diversified local economies and job creation.
For clients what this means is ...
We can offer longer repayment / amortization periods that helps free up cash flow
We try to customize repayment schedules to suit cash flow of businesses, this can match principal payments to the seasonal cash flow patterns of their business
We are more flexible in deferring payments on the loan, this helps owners react to unexpected issues and keep the business operating with minimal impacts
We have no prepayment penalties - up to 100% of the balance without penalty at any time during the term of the loan Pay down debt when their business has surplus cash.  This helps move clients to conventional financial institution funding.
There are many reasons clients chose to work with us...
They reach their limit with their primary lender
They are looking for financing with few fixed assets for collateral
They present a strong business plan and character but lack financial history
They have personal assets that we can leverage to a greater degree than a Financial Institution
They also require technical business advice
For more information or if you have more questions please contact info@cfcowichan.ca or Contact Us.