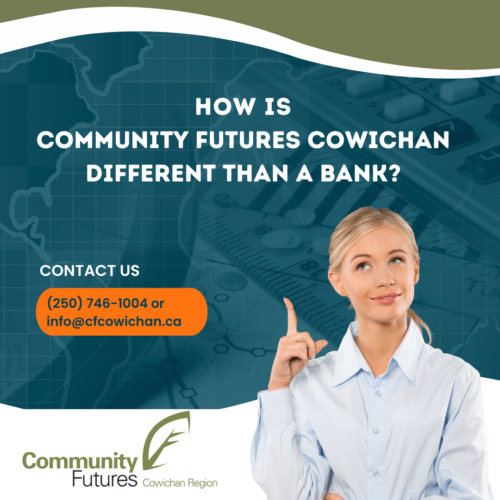 We often get asked, how is Community Futures Cowichan different than a bank?
Now is the time to plan for business interruption or disaster. Just ask any business who relies on telecommunication. The best time to strategize is when you are not in an emergency situation and instead have time to think. Emergencies and disasters are unavoidable and are happening more and more frequently in British Columbia. Although…
Grant funding. Pocketed figured out how to effectively leverage government funding, securing over $750K in grant funding and tax credits. Pocketed makes government funding more accessible to every business owner. Impactful funding, right in your back pocket.